Sunday, August 15, 2010
selamat berpuasa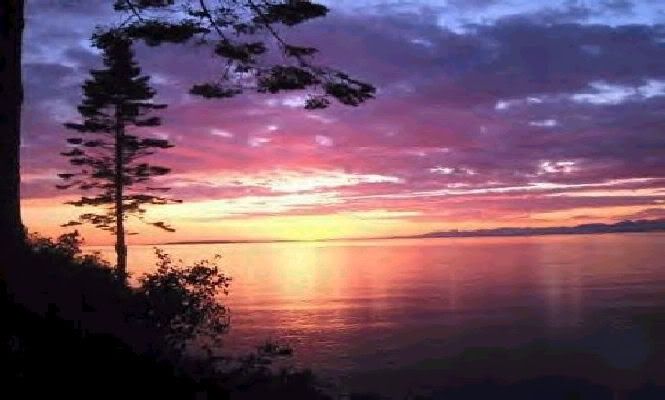 Bertaubatlah pada Yang Maha Esa Pada Bulan Suci ini.
2:34 AM
Friday, July 23, 2010
i dont hate you , but i dont like you either.
maybe i dont have the right to hate you,
but i do have the right to take whatever's mine.
you dont have the right to tell me what to do just because you're in a good position.
dont act big in front of me and dont think that you can win over me.
we are all equal.
dont think you are always true and others false.
think about it, girl.
you're not whom i thought you were.
8:23 PM
Thursday, July 22, 2010
emotional feelings downpour
heyyo guys !! Time to update again. Sing Me To Sleep is a really NICE book. I cnnt tahan lahh. it brought me to tears. i just love this bk. its one of the best romantic book I've ever read.
what would you do if your boyfriend/girlfriend has cystic fibrosis? can you manage your time with them? would you sacrifice for them? will they live thru? i cnnt imagine if my Love Ones has this sickness. its so scary. mengerikan. its like one day , they're here and the next day , they're not. Its too much to hadle; to cope. Just too much because he/she made you live. They saved you from being into a deep sleep. Its such a waste to let them go because you'll eventually suffer ... until your Bestest Guy/ Girl friend comes to comfort you like how they did it to you.
Yeah. Thats how the stry goes. Im gna find the books written by her. Whee~! Okaye, i was supposed to go maaths remedial lesson until it was pstponed to 3 and they cancelled at 3. Like wth. I stayed in school, doing notink. -,- anws, tmr will be the racial harmony fair. My booth will be selling nasi briyani and muruku. SO BUY From our stall aites'! haha. some of us will be bringing or taking in some elderlies and showing thm arnd the sch. talktalktalk and blahblahblah. haha. okayeee, thats all fer tday. SUPPORT AND BUY OUR FOOD YEAH !!! :D
1:48 AM
Monday, July 19, 2010
when i saw you over there,
i supposed you're the one ?
heyyo. sorry didnt update for quite a while. anws, remember this ?
Woah Oh
Woah Oh
Woah Woah Oh Oh
Woah Oh
Woah Woah WOAH
Woah Oh
When I saw you over there
But my mind was everywhere I wanna know you
Gonna guess that you're the kind to say whats on your mind
But you listen when I have something to show you
There's a mark above your eye
You got it in July
Fighting for your sister's reputation
You remember people's names
And Valentines are lame
So I'll bring you flowers just for no occasion
Woah
Woah oh oh
Woah Oh
I wanna know you
Woah Woah Oh Oh
Woah Oh
I wanna go there where you go
I wanna find out what you know
And maybe some day down the road I'll sit back and say to myself "Yeah I thought so ."
You smile never shout
You stand out in a crowd
You make the best of every situation
Correct me if I'm wrong
You're fragile and you're strong
A beautiful and perfect combination
Yeah Yeah
Woah Woah Oh Oh
Yeah Yeah
Woah Oh
I wanna know you
Woah Woah Oh Oh
Woah Oh
I wanna go there where you go
I wanna find out what you know
And maybe some day down the road I'll sit back and say to myself
I like how you are with me
In our future history
And maybe some day down the road I'll sit back and say to myself "Yeah I thought so."
I thought so
Woah Woah Oh
Yeah Yeah
Yeah
YEAH Woah Woah OH Oh
YEAH WOah Oh
I wanna know you
YEAH WOah WOah OH OH
YEAH Woah Oh
I wanna go there where you go
I wanna find out what you know
And maybe some day down the road I'll sit back and say to myself
I like how you are with me
In our future history
And maybe some day down the road I'll sit back and say to myself "Yeah I thought so."
so, you guys remember this song right? hannah montana and david archuleta. DAVID (my boyfee) ROCKS ! anyway, back to the main pt. this song is meant for someone REAL close to me and she kinda admire this guy. so well ... , yea. heehee ... what a romantika songgg. okaye, jst now had BORE-ING lessons. like so the sian ah. and nuraishah and nasyitah and tan xian kai and lau xin hui plus ME, were like hella funny !!! we kept on laughing and laughing like crazy peoples. and there was P.E. jst now. THE MOST EMBARRASSING MOMENT OF MY LIFFFEEE !!! hahahahahaha ... we were playing basketball and guss wht? i caught the goddamn ball but instead off dribbling it downwards, i dribbled like form the top AND EVERYBODY was like laughing mad, even oliver and ann ting. haha!!! shasha and nasyitah were like laughing till they creis sia!! LUCKY THR WERE NO GUYS OR ELSE I DIE ! lol-ed. OMG!!! tmr , some classes will baleq siangg !!! haha. yeapppy !!! and we are able to skip english. haha. no offense lahh but as an english rep, i tink mr yeo's lessons are boring. so i tink he shld make it more interesting. okaye, i tink thas all fer tday!!! buai !!! *my parents bought a NEW PLASMA TV* HAHA.
2:37 AM
Sunday, July 11, 2010
i wish you were here .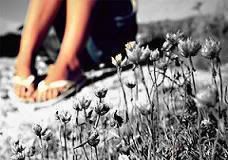 you are the music in me .
hello guys. im at home , using my new lappy to blog. its soooo kewl! haha. jakon. anws, i gta do my eng hw and study for my phythogoras theroem test. uhhrr... i twitted with fit ;) like ystd. she is soo funny. haha. shes supporting spain while i .. germany until it went kaboooshzxc by spain. haha. good job huh?!
anws, nenek cumin ovr. i hope my cuzzies cum as well. just nw had bljr agama test. it was kinda hard. no. 2 levels below HARD. arab oral was like wth. T.T
well, i am nw soo bored. and guess wht? nuraishah called me ;) ystd just to tell me that the book that i chose at cheng san lib and asked her to read, was SO nice. it was a romance book after all. like srsly. she keeps on saying "DIYANAH !!! the book very nice !!! so swiit !!" i was like " really?!?! i dun care you have to gimme the bk." we are like all so obsessed with romance after all. fathin larr punyer pasal niie.. she wna read romance and she pass the "penyakit" to us. haha.
i wonder why ppl nowadays dont blog ?? malas?? or no timee ?? haha. kk. thats all. chiao!! :D
12:13 AM
Monday, July 5, 2010
im not your slave and i dont have the mood to shop. so shut up.
Please tell me you are not trying to have a sex talk with me, Charlie.

Bella Swan, Eclipse, Chapter 2, p.58
I really wish you were not forcing me to say this out loud, Dad. Really. But… I am a… virgin, and I have no immediate plans to change that status.

Bella Swan, Eclipse, Chapter 2, p.59
Hello guys. Just went back from vivo. Nuraishah janji nk dtg at 9.45am and guess wht ? She came like 15 mins late. Wth. Thn, so frm thr , we went to vivo and met naasy in the harbourfront train. We were like so damn funny sia in the train. Especially nuraishah. She was laughing like hell till nasyitah hmzh cn recognise her. That was her trademark. Haha.
So off we went to vivo and whn we wanted to watch ECLIPSE at 11 am, it was totally full. like wth. so we watched the s3cond one which was at 12.50 pm. so in btwn the time, we went to eat at BG aka burger king and went jln2. naasy wanted to buy a high heel shoes, so we went to charles and keith. anthr trademark of shasha was to drop her things. so jyeahh.
anws, we went round and round and i swear SAMSUNG GALAXYS PHONE is damn Nice. it looks like an Iphone but it is Android. like omg uhhr. i want it. i vry jealous. thn blablabla. we reached the theatre and omg! It was damn Big. haha. lol. Jakon. so we waited like almost abt 20 mins for the show to strt.
ECLIPSE TOTALLY ROCKS. OMG. EDWARD , JACOB , RILEY AND THE QUILETTE CLAN WERE SO Hot AND CUTE. ROSALIE, ALICE, ESME AND VICTORIA WERE SO PRETTAYE AND GORGEOUS. I WAS SOO JEALOUS. okayee I like the part whr bella's father were talking about _________ to bella and he was like saying "physically .. " everyone in e theatre were laughing like mad sia. andand in the end, bella said to him " dad, im a virgin " and her dad was like "ok." i was like wth. the volturis were like so damnn coool. haha. i love them also bcoz of dakota's hotness and one of the guy who was beside her. hotness. haha. yea. i just luff THE TWILIGHT SAGA. i wonder when BREAKING DAWN will be cuming out.
haha. okayee stop here. i need to study for my madr exams. so, yea. btw, i wasnt that enthu while we were window-shopping. i was kinda like moody and not to say but nuraishah and nasyitah tastes of clothes in forever 21 were yuckkish . sry lah bit the dress wasnt my type. othr than tht it was okaye. i saw this nice "dress" and skirt at cache cache and guess how much it was ?? 45 - 55 bucks. i was like ohmygod. i just hoped whn baba got his bonus, he wil be able to buy for me.
okaye too muchh talking alr. gta go. its maghrib so bye. oh and ya, i was the one who got home first cz i dont want mami and baba to scold me or else, i wont be able to go out with my frens anymore. kay shush, diyanah. BYE!
3:58 AM